Laboratory diagnostics: clinical tests are indispensable for the prevention of diseases in dogs and cats and for making real-time diagnoses
Both hematologic and urinary laboratory checks are a key part of preventive controls but are the most important tool in identifying the origin of a symptom afflicting a dog or cat.
Our facility is equipped with an in-house testing laboratory for routine blood chemistry, hematology, and parasitology tests and rapid tests for FIV-FELV diagnosis.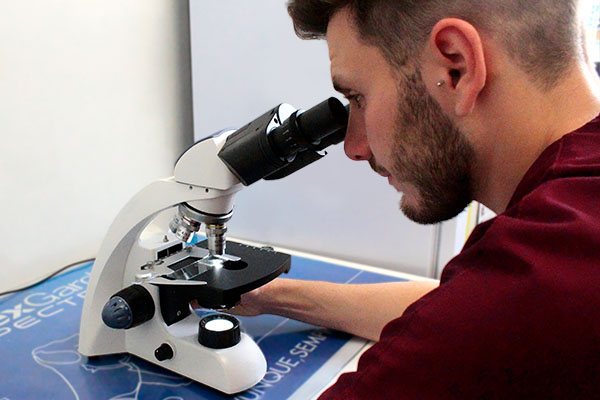 The ability to perform real-time blood tests on site is certainly helpful:
For more specific tests, we outsource samples to accredited external laboratories that provide us with reports within 24 hours.
Specifically:
Remember that prevention is one of the main weapons at our disposal to improve the lives of dogs and cats.
For this to happen, even a simple blood, urine or stool sample can provide invaluable information that can make the difference between intervening in time with an appropriate diagnosis and treatment and having to deal with a potentially fatal emergency for your four-legged friend.